AKUREYRI There's a new airline on the horizon in northern Iceland and its aim is to offer flights from three European destinations to Iceland's second city Akureyri, in the heart of northern Iceland. The results of a feasibility study will be published next month.
Tourism has been growing in Akureyri and surrounding towns, including Siglufjörður and Húsavík and is expected to grow more over the next two years with the opening of the Diamond Circle. The working title of the new airline is N-Ice Air, referring to the north of Iceland, the ice and air.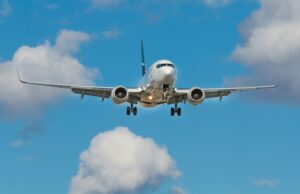 Þorvaldur Lúðvík Sigurjónsson, CEO of Circle Air, says that the main investors are fishing giant Samherji, Akureyri Car Rental and Norlandair. The former President and CEO of Icelandair Group Björgólfur Jóhannsson recently became the CEO of Samherji. Jóhannsson served as Icelandair's top man for 10 years and has a strong connection to the north.
The project also enjoys the support of more companies and stakeholders in the region.
The group has a great deal of business knowledge, aviation knowledge, capital and a rich willingness to give it a try. The project recently received a 3.5 million króna grant from the Northeastern Development Initiative.
The new airline is not only looking at travelers coming to Iceland, but sees a big market locally. "Locals are tired of driving six to nine hours to and from Keflavík Airport, and to have to take extra days off work and buy accommodation in Iceland when traveling abroad," Sigurjónsson told the newspaper Morgunblaðið.
International flights to Akureyri Airport increased by 39% last year but decreased by 30% at Iceland's main hub Keflavik Airport. The increase in Akureyri was 70% in 2018 and 24% in 2017.
Photos by Ethan McArthur and Hansueli Krapf.