A new outdoor artwork was installed in front of the cooperative building in Húsavík this week. The artwork is specifically located to prevent pedestrians from falling off the elevated pavement, and so also serves to increase traffic safety in the center of town.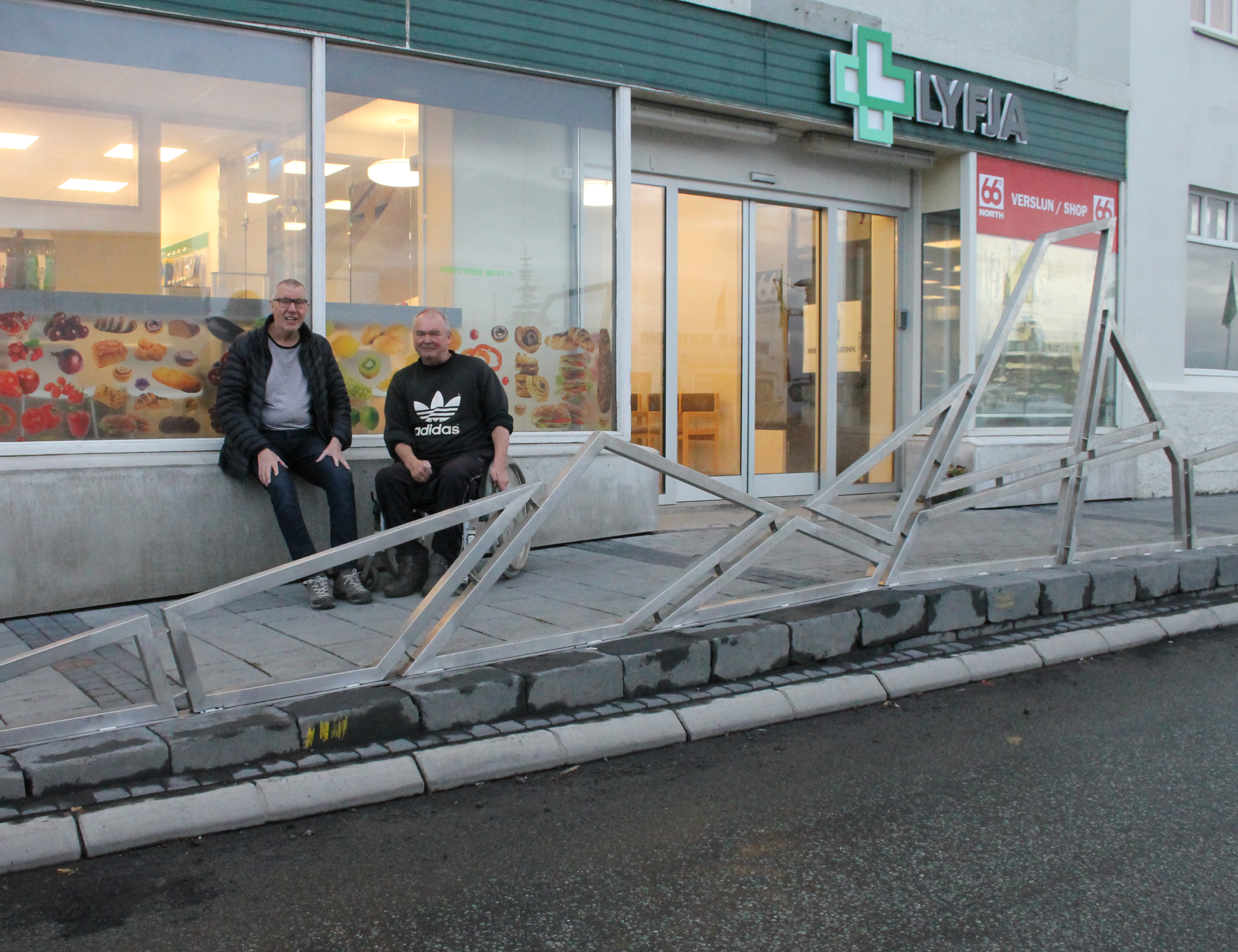 The artwork was designed by architect Árni Árnason from Akureyri and built by local metal artist Agnar Kári Sævarsson, and isntalled with the help of his sons this week. The designer told Húsavík Observer that he draws inspiration for the artwork from the rooftops and buildings around the cooperative building, bits and pieces from different buildings. "I had not thought about a name, but I think Brot (e. Pieces) might best describe it," says Árni Árnason.
"We hope this helps to increase safety and that it pleases the eye as well", says Hlöðver Stefán Þorgeirsson, who with his father Þorgeir Hlöðversson, has led work on a proposed redesign of the plot next to the cooperative building.